Rotterdam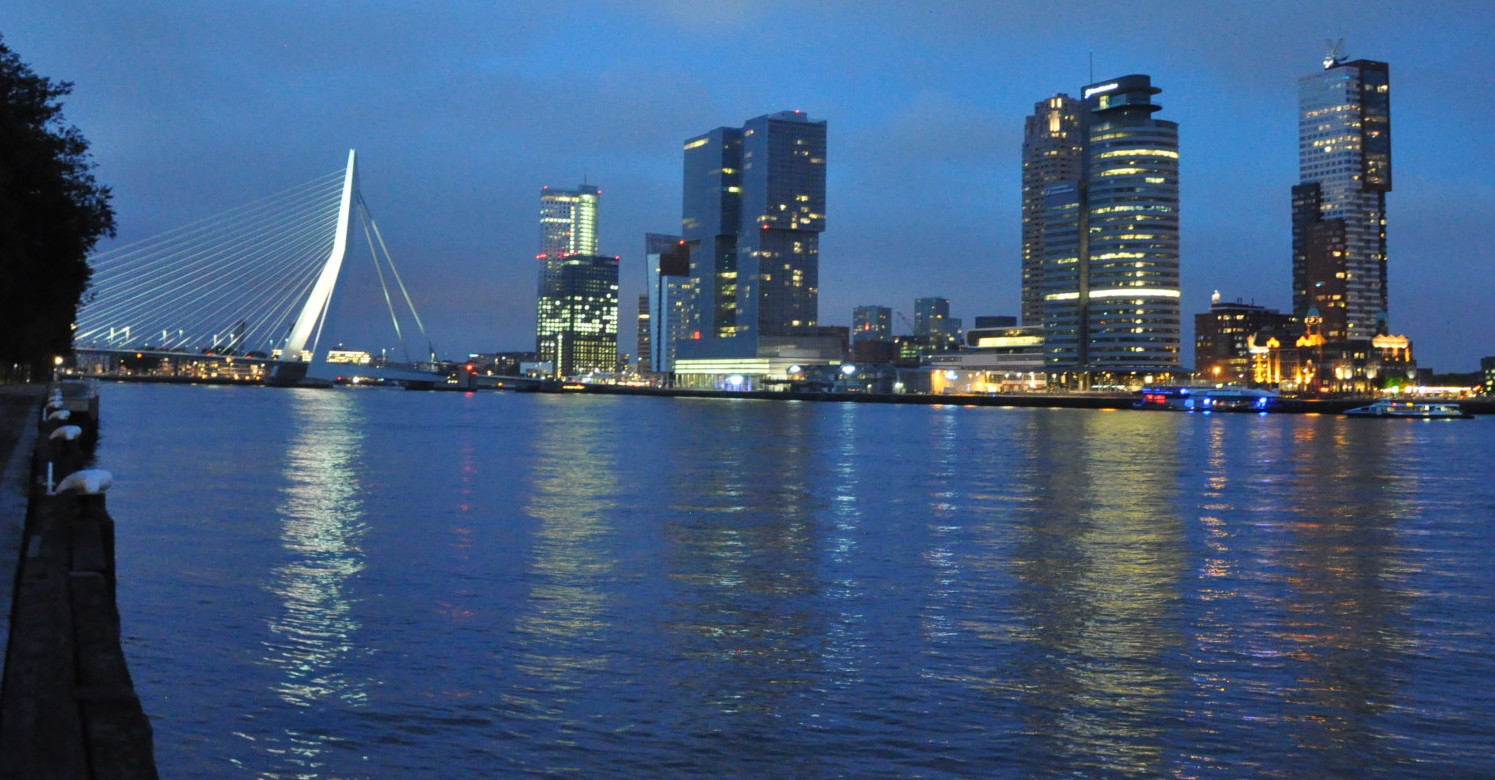 Strateq has worked in many cities in Europe and even in Rio the Janeiro. One key area for Strateq has always been Rotterdam, voted Smart City 2014 by the New Economy Magazine. Note that four out of twenty top smart cities are in the Netherlands.
Strateq has helped Rotterdam realized multiple projects. Some notable projects are located on the "South bank", including those around the Erasmus Bridge, as well as the building "Rotterdam" (designed by Rem Koolhaas) and hotel Manhattan. The relocation of the Dutch photo museum to the head of the South bank was based on a Strateq study.
Kop van Zuid (Rotterdam, South Inner Harbor):
Rotterdam's South Inner Harbor district had been socially and economically lagging behind the rest of Rotterdam. The former warehouses, the departure halls of the ship lines and the headquarters of the Holland America Line, were in poor condition. With the opening of the Erasmus Bridge it became possible to expand the city center on both the North and South banks.
Strateq was asked to provide a vision for redevelopment. On the basis of this vision, in cooperation with the city and developers, a plan was developed which, in addition to housing, offices, a grand hotel, restaurants and bars would also offer a new metro station, theater and museums. Strateq's approach was always to keep the Rotterdam citizen as focal point. Strateq conducted comprehensive studies and research, identifying the possibilities and limitations from a social and economic point of view. Moreover, Strateq developed feasibility studies for the buildings "Rotterdam" and "Maas."
Amsterdam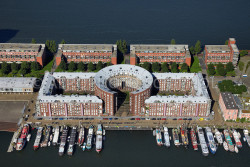 Zeeburg / KNSM Island
Amsterdam keeps growing. To maintain balance for different social and economic groups, the city chose to create several new islands (neighborhoods) northeast of the city in the IJ estuary. Strateq researched which target groups would be attracted to these new areas that offered a mix of modest and upscale housing options, and what conditions were needed to make the neighborhoods reach their goals of density, diversity, and mix of social and private housing. Strateq collaborated with the city, a social housing conglomerate (Ymere), and construction companies to develop a vision, and a plan for the development of the KNSM Island.