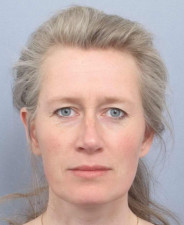 Angelique Bakels
Angelique Bakels has a degree in environmental planning and engineering and over 15 years experience as a consultant in sustainable, holistic development. She is very interested in the relationships between humans and their surroundings and nature.
She has done extensive coursework in geomancy (earth sciences) and Feng Shui as related to the subjective experiences of place and architectural space.
 Angelique has conducted much research on sustainability in relation to the built environment, people/users and their quality of life. She has published a comprehensive paper entitled "Soul of the City."
Before joining Strateq she worked in South Africa as a project leader for the development and establishment of a nature reserve and retreat center. She has consulted with several foundations, including Lippe-Biesterfeld Foundation (focusing on the relationship between man and nature) and the Witte Roos Foundation (sustainability). She was co-editor of a book published by the Radboud University Nijmegen and the Foundation for Our Common Future 2.0, (2011 Kluwer). Furthermore, she is a member of the Dutch National Sustainability Network to promote the Circular Economy, spearheaded by the Department of Economic Affairs.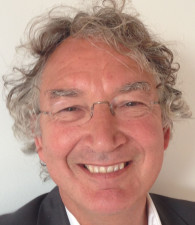 Cor Rademaker
Cor Rademaker is acknowledged as an expert in the areas of urban concepts and smart cities. As CEO of Strateq since 1988, Cor has been involved in a large number of urban projects in both Europe and in the USA. His projects incorporate and implement sustainable viewpoints for coherent social and economic development, including work on areas, buildings, utilities, techniques and transportation. He regularly presents at conferences globally, including in the US, the UK, several EU countries and the Netherlands.
Cor's efforts include collaborations with universities internationally. Together with the Technical University Delft he developed both The Green Campus and The Green Village. For the University of North Carolina he has created a new program on Smart Sustainable Cities.
Cor is chairman of our Dutch Strategic Advisory Board on Smart Cities and is a member of the EU SSCC-CG (Smart and Sustainable Cities and Communities Coordination Group).
Cor studied interhuman behavior and urban environment, and social geography. He holds a masters of engineering from Tilburg, and masters of science from Rijksuniversity Utrecht and an MBA from Erasmus Rotterdam.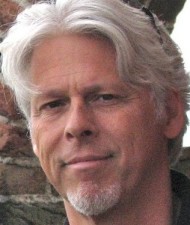 Michiel Doorn
Michiel Doorn is a resource engineer with over 25 years of international experience. His passion is to facilitate profitable change toward more resilient, holistic and sustainable practices. Enabling cultures, individuals and teams to learn, cooperate, innovate, and flourish, he sees as key. He spent five years in the Netherlands working on cutting-edge, multi-disciplinary technical, organizational, and social innovation initiatives especially around (re)development: Smart Cities, Cradle 2 Cradle design, the Circular Economy.

He has experience in renewable energy generation, sustainable land development, climate change and mitigation options, waste, air and wastewater treatment. Taking a holistic approach, he integrates these hard competencies with leadership and process skills. He is an experienced process and project manager, used to bearing financial and leadership responsibility.

He has researched and developed novel monitoring, reporting and implementation plans for sustainable development, as well as Cradle to Cradle™ inspired frameworks to enable whole-systems transformation. He has particular interest in the power of stories, because for new methods and solutions we need new stories.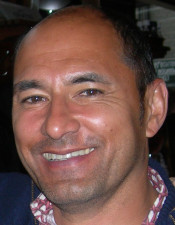 Paul Pattynama
Paul Pattynama has more than 25 years experience in the Safety Domain as a decision maker, responder, trainer and consultant for Governmental and Non Governmental Organizations, enterprise companies and institutions. Paul's professional experience is a combination of operational, tactical and strategic expertise. He has an engineering degree and holds a Master in Crisis and Disaster Management. For his employers he has worked as a safety professional in consulting, designing and implementing such as the port of Rotterdam, the Ministry of Security and Justice and the government of Sint Maarten (NA). Mr. Pattynama has advised clients in safety issues of policy making, training and communication.
Since safety and innovation are Paul's passion and expertise, he is the co-founder and chair of the Foundation for Safety and Security Innovation (SIVV). He is involved with several Smart city project with his strong believe that one of the objectives  of a Smart City is to create comfortable living, with safety as a key factor.